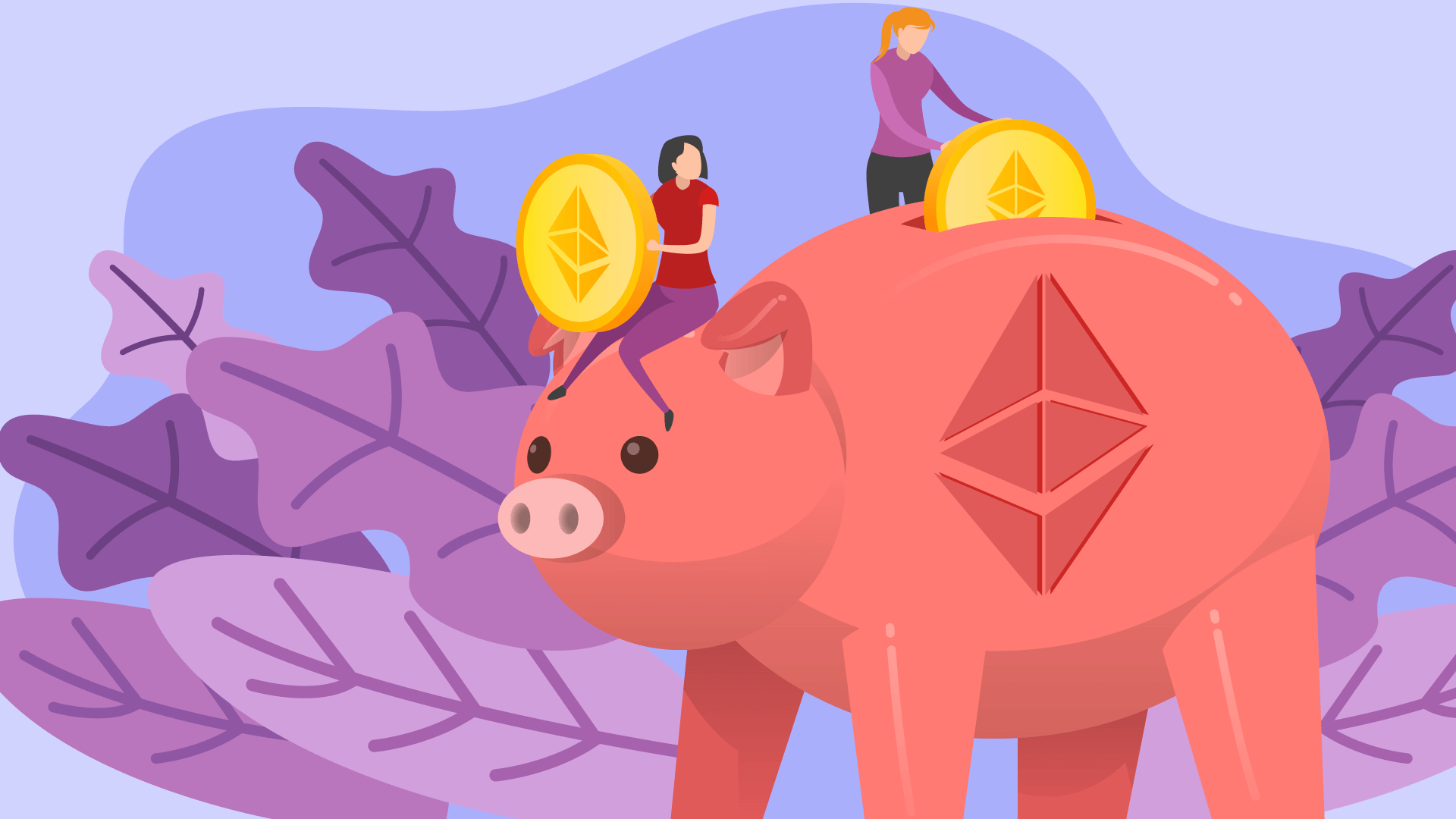 ETH price has been up by 1.70% over the last 24 hours and crosses $160
The next resistance may occur by $163
Ethereum has added $3 over the last 24 hours and reached beyond $160 from $157. This upside movement has been marked after a huge gap of sluggishness. There may be a continuation of the current trend in the short-term.
Ethereum Price Analysis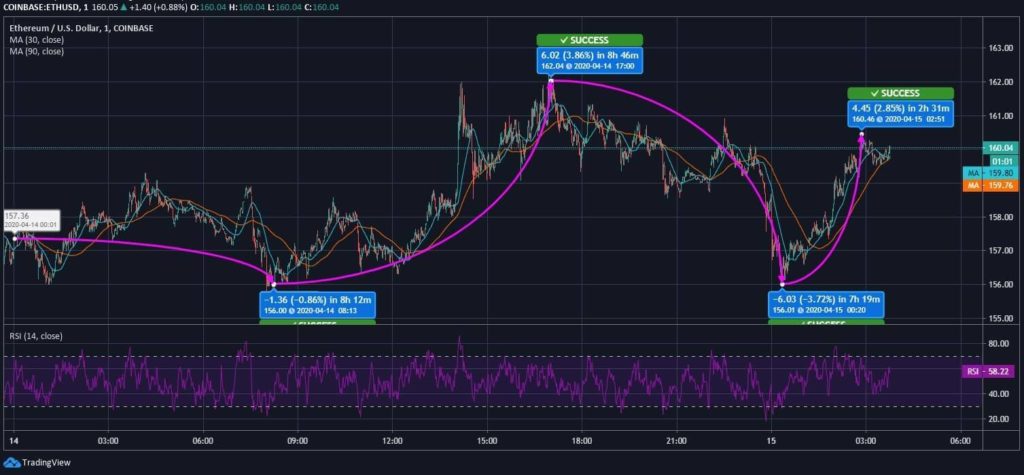 Since mid-February, the ETH coin traded under immense bearish pressure. However, from the beginning of this month, it initiated recovery, but still, it trades under pressure and faced hurdles with crossing $175.
After breaching a $175 mark on April 07, Ethereum has witnessed downside correction with a few spikes. It started around $172 and fell below $160 by April 10. For the last five days, it showed substantial price fluctuations.
Yesterday, the ETH coin started trading at $157.36, and by 08:13 UTC, the price fell to $156 after a marginal pullback. Then, it marked a steep hike of 3.86% that added $6 in the value by 17:00 UTC. Later, it took another freefall and reached $156 by 00:20 UTC today. And hence, it formed a double bottom pattern in the last 24 hours. After that, between 00:20 & 02:51 UTC, Ethereum price saw another rise of $4.45 and touched $160.46.
Currently, the coin trades with having support from its daily MAs, namely, 30 & 90-days MA. The RSI has improved a bit and nearing a decent level of subscription. Ethereum's next resistance may fall by $163 and may go beyond $165 by this weekend. Investors need to be ready for a few unprecedented swings as well.