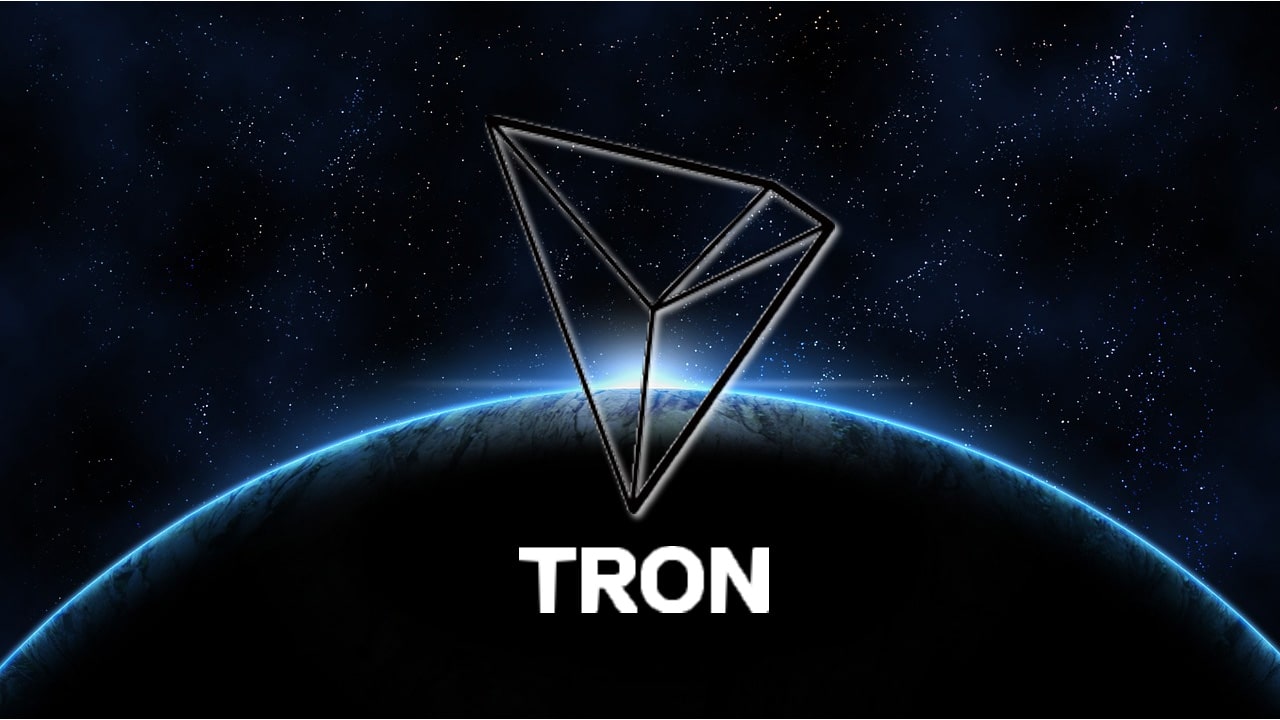 BHEX, a leading DeFi service and Tech provider, recently announced their partnership with TRON. They have listed TRON and the trading pair of TRX/BTC and TRX/USDT will be available for the traders from today, July 18th at 3PM, UTC Time +8.
Let's hope that this partnership shows some good escalations in the price trend of the coin soon. TRX is currently trading at $0.0233 at 09:03 UTC as on 18th July 2019.
The coin was initially escalating above the baseline. On 14th July at 06:55 UTC, the coin was trading at a value of $0.02914. Later it dropped by 17.98% on 15th July at 00:20 UTC, transacting at $0.02388.
The value went further down by 14.65% on 17th July at 11:30 UTC, with the valuation at $0.020385. The value escalated by 17.24% today at 06:20 UTC trading at $0.023925.
TRON may vary in the solid bearish zone at the present time. The worth appears to have dipped under the standard that welcomes more potential investors to 'purchase' TRX in the system
Investors might want to consider the resistance support as:
R3: 0.027503
R2: 0.025602
R1: 0.024236
S1: 0.020969
S2: 0.019068
S3: 0.017702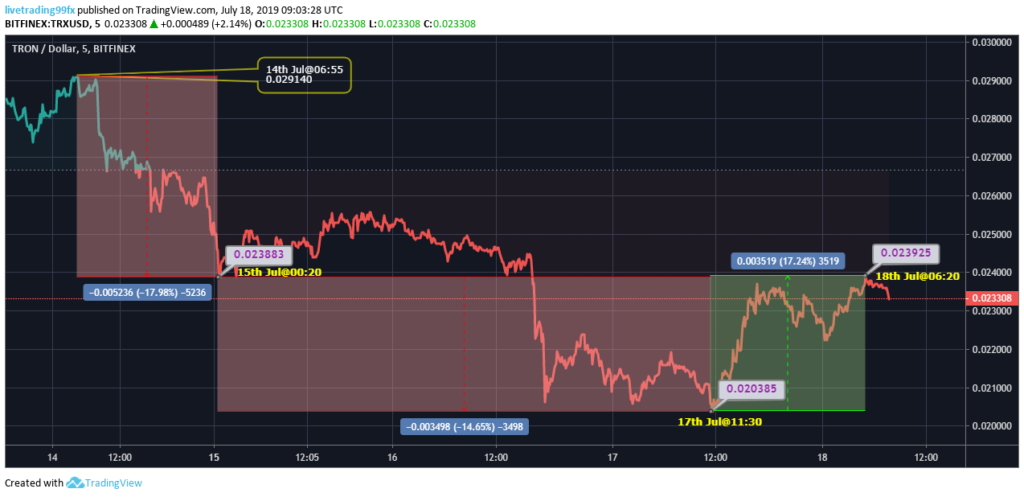 Also, with the finish of 2019 drawing nearer, you may see the valuation of $0.06 just on the off chance that it begins flooding in the normal course.