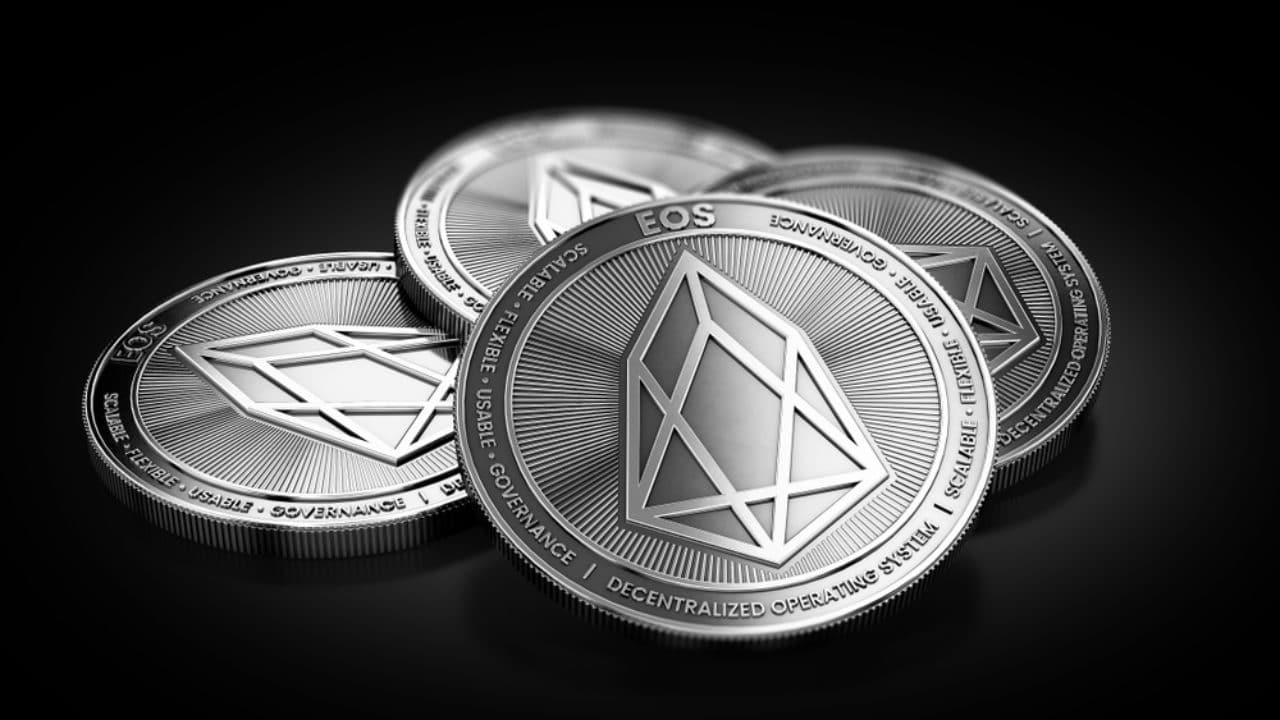 Let us evaluate the price of EOS since 22-July-19 wherein the price was at $4.38. Post the said date, the prices of the coin started declining most of the time with prices touching as low as $3.95 on 22-July-19 at 17:10 UTC time. Since 24-July-19 the coin has started to rise upwards barring a few minor falls and it managed to reach as high as $4.74 today. Over the past 5 days, the coin has shown an uneven movement without it managing to retain the highest figures. We anticipate that EOS may fall though the fall would be a marginal one by tomorrow with the trend majorly being bearish.
EOS price comparison is as mentioned below: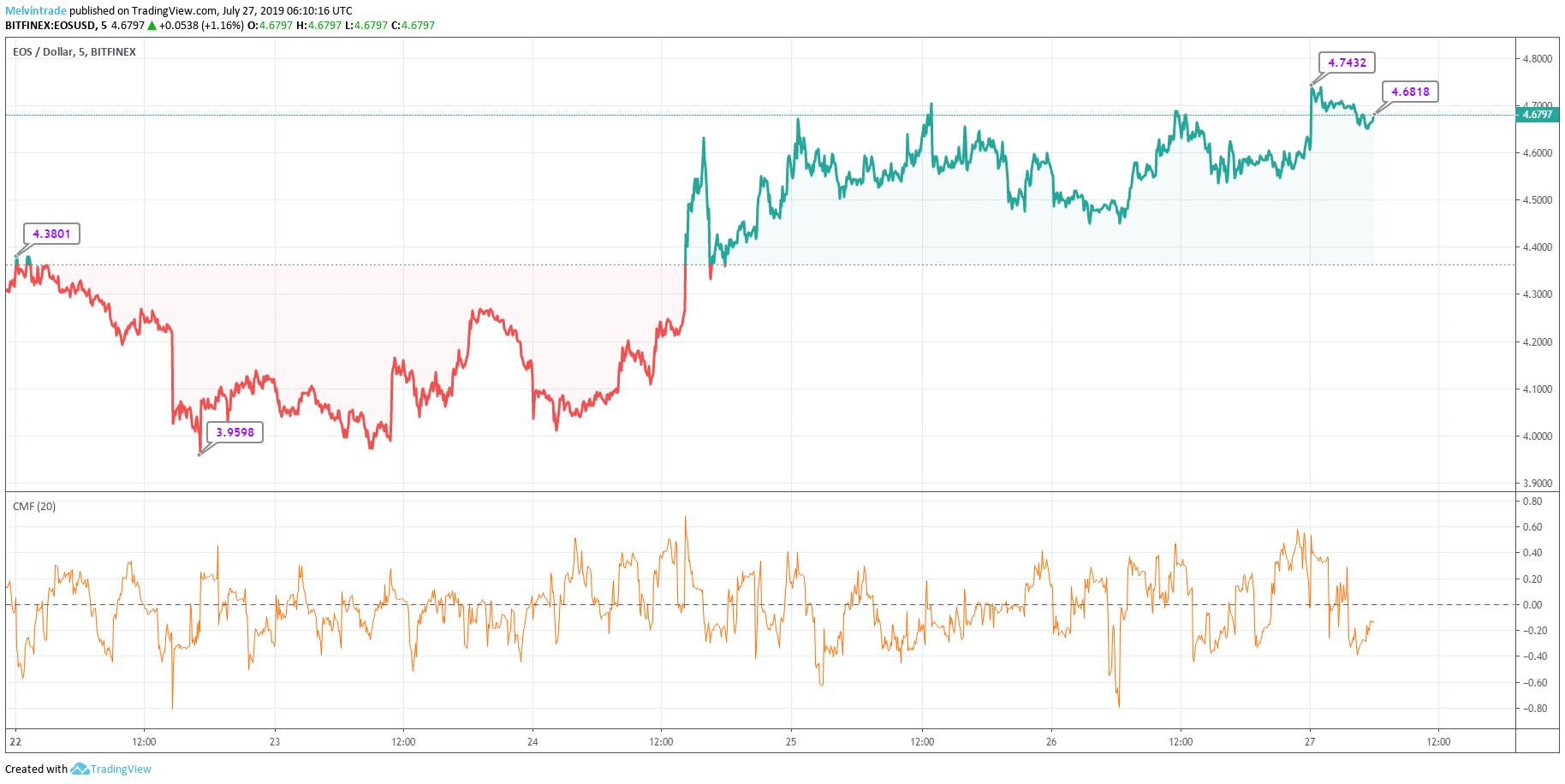 Current Data of EOS:
EOS ranking is maintained at #7 as on date.
As per 5:54 UTC time today, market value of the coin was 4,330,090,096s USD.
EOS is valued at $4.68 at 06:10 UTC time.
24-hour volume figures are $1,866,116,620
924,910,800 EOS coins in circulation.
EOS offers a ROI of 354.37%
EOS Price Comparison and Future prediction:
If we analyse the price of the coin since its highest level which was $4.74 at 00:20 UTC time today and the current price as per 06:10 UTC, the coin is reflecting a bearish trend by 1.28% which is negligible.
We anticipate the prices of EOS may continue to fall, though the fall will be marginal and reach around $4.67. After about a period of seven days, the coin may continue with the bearish trend and may be traded around $4.5. The trend is expected to change by next month with EOS touching $4.75 with an increase of around 1%.
Conclusion:
As per the present trend, it is advisable to sell the existing coins today. The Chaikin Money Flow indicates that the coin is at present reflecting a bearish trend. You may also trade on short term basis on the coin as we do not anticipate any major drastic fall as such. The coin may become stable after a few weeks' time post which it has the potential to reach as high as $5.52 by the end of this year.