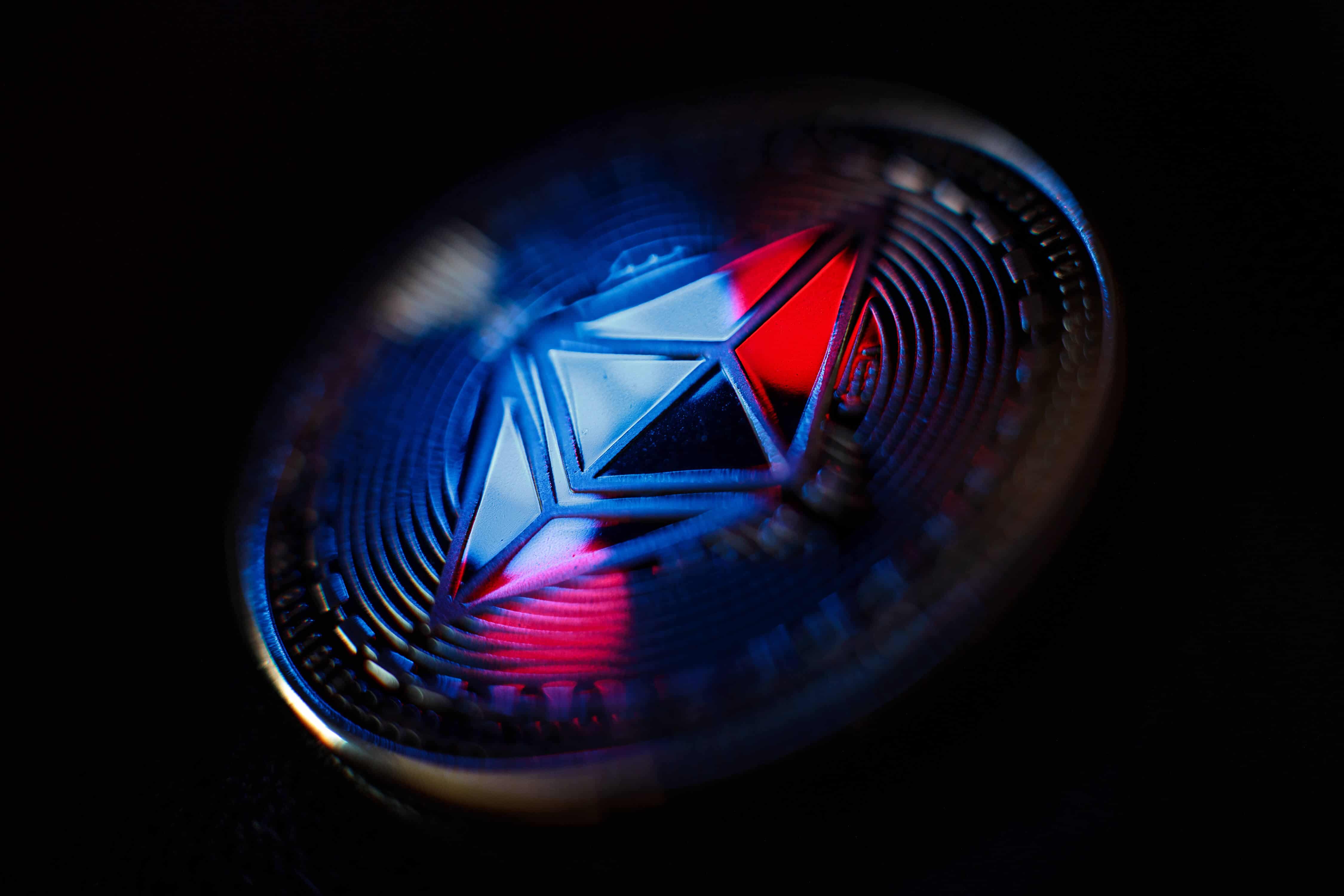 Ethereum price movement is surprising to the traders. The day began with a slight fall which grew voluptuously and later the same recovered. A few days ago, ETH coin was spotted touching an unexpected low. Thereafter, the currency is struggling to recover. Yesterday, the intraday movement registered progress. The same is expected from the intraday movement in the coin today. Yesterday, Ethereum touched a high at $150 and a low at $145.22. The volume marked as $7,648,516,297.
Ethereum Price Analysis:
Yesterday, Ethereum started dealing at $144.86. The price escalated to $150.86 during the opening hours by 4.14%. The currency dropped to $144.57 immediately after the hike. Later, the ETH price picked up again and touched $149.69 by 3.54%. The currency closed the day at $148.81. The intraday price movement brought progression by 2.73%. Today, the coin started with a fall of 1.83%. The counters moved from $148.81 to $146.08. Later, the currency shifted to $143.12 from $148.74 by 3.78%. Recently, the Ethereum price has taken an astounding hike. The price touched $150.39 by 5.08% progression.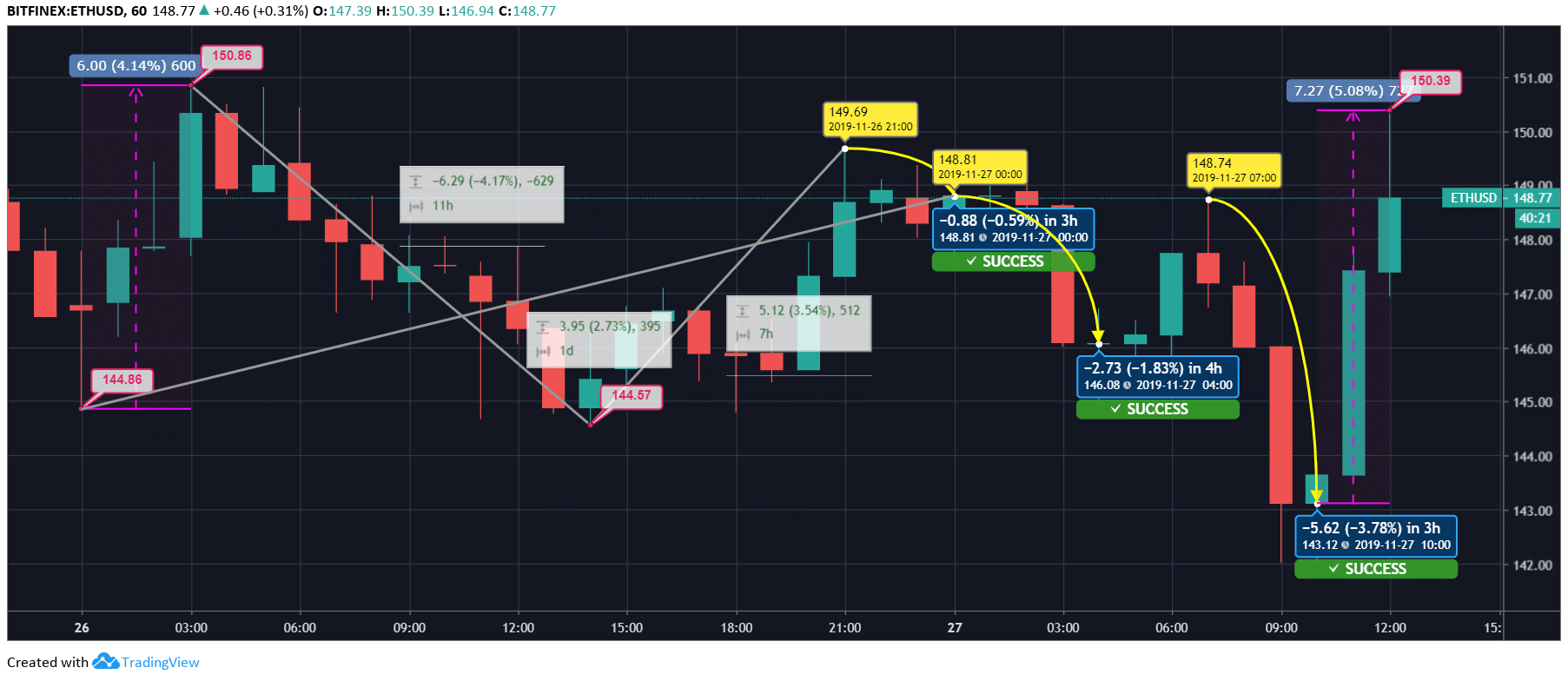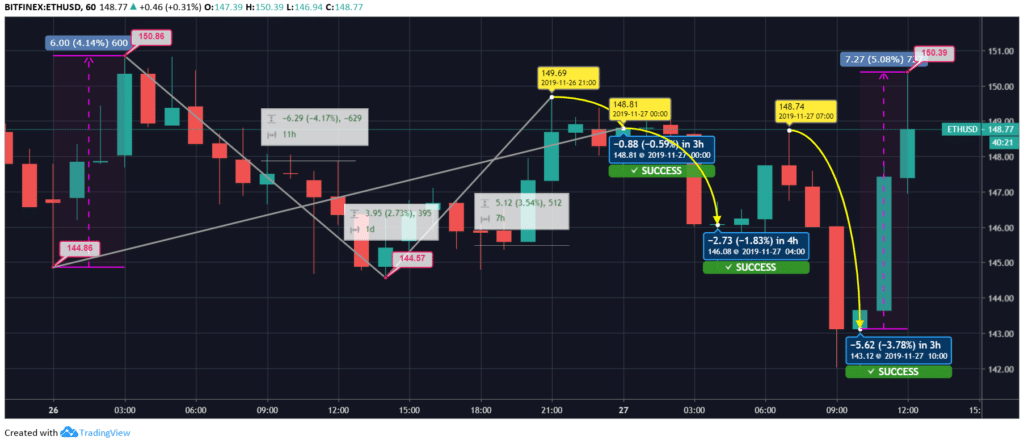 Ethereum would probably improve in the impending days. The traders who are interested in the coin are suggested to go with the long-term investment for drawing high returns as the short-term might not be fruitful for investment.
It seems like Ethereum is trying to improve. After dropping to the immediate support at $146, the currency touched the immediate resistance at $151. The currency is currently hanging in the middle is at $148. The intraday traders can expect a better day as the market is directed towards the uptrend.