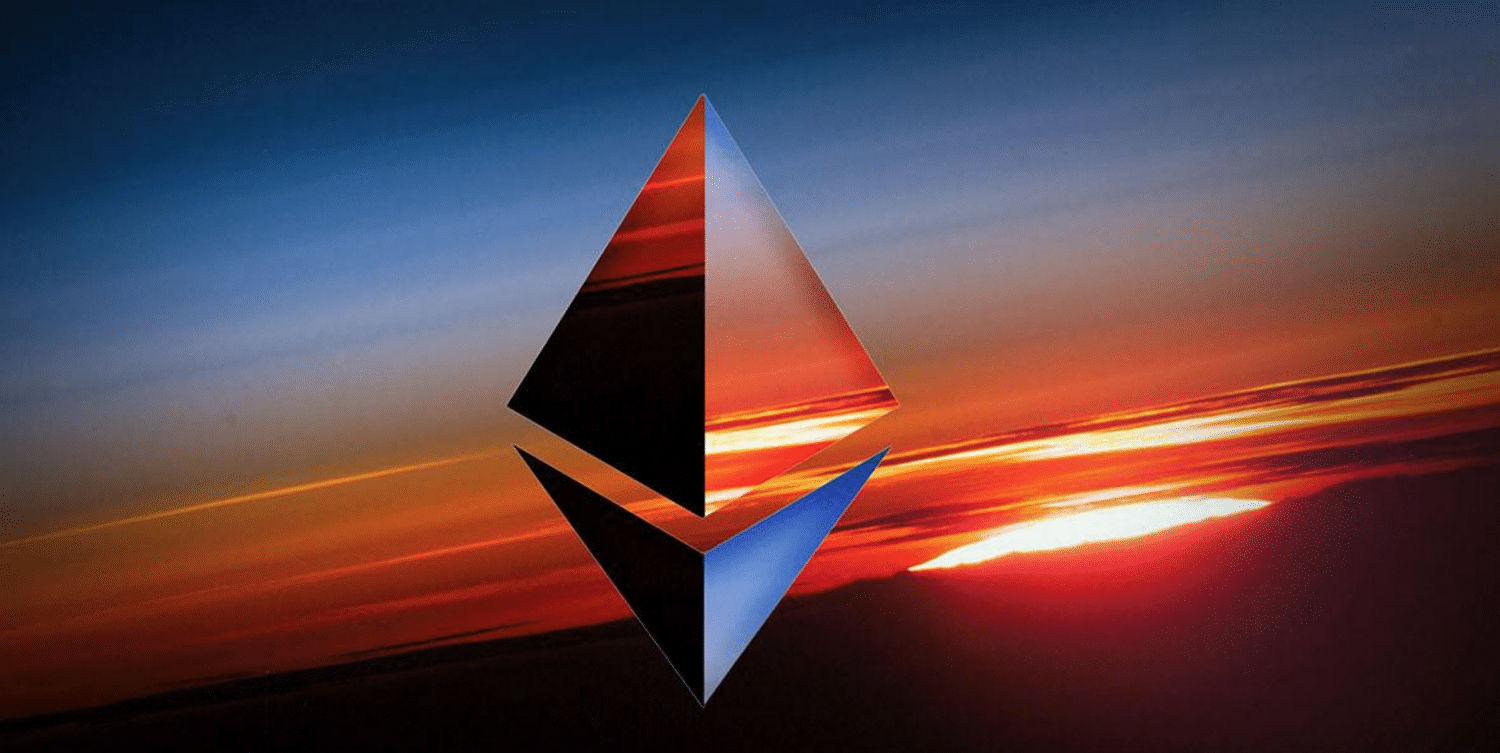 Ethereum's last day's growth has put it at an advantage of 7.3% in the whole week
Ethereum (ETH) price has gained on the first day of December, and this gain has made an overall 7.4% hike in the price of ETH coin over the last week. There have been three major price variations in this period, and the range of the variations has been between 132 USD and 155 USD.
Ethereum Price Analysis:
Ethereum was being traded at 140.58 USD on November 25, and its first major shift happened between November 25 & 27. Over these two days, the coin got a hike of 17.50% that pushed the ETH price to 155.89 USD. It was followed by freefall of 6.18% over the next three days, and the value got to 146.26 USD. However, Ethereum started December with a 3.69% increment that added 5.39 USD to the value and pushed it to 151.65 USD.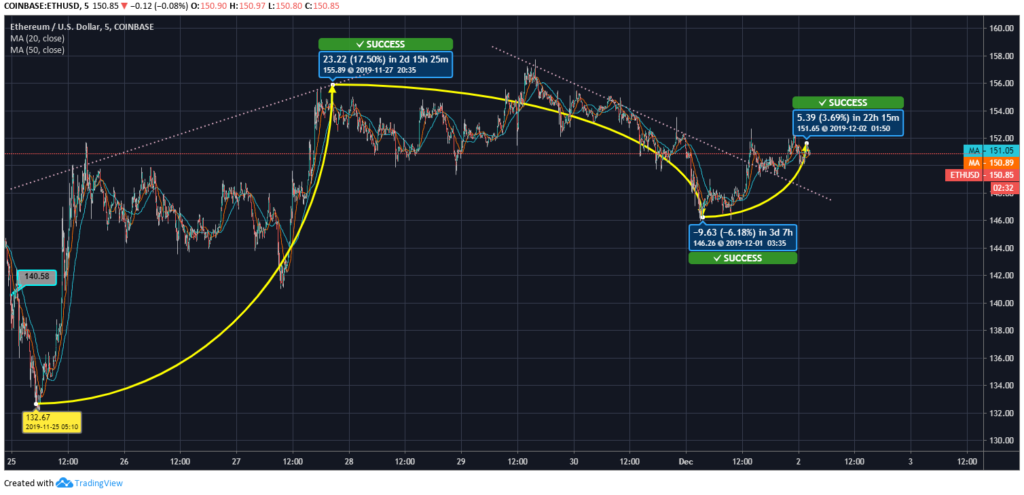 Ethereum's 20 days MA is now at 150.89 USD, and it's 50 days MA stands at 151.05 USD. The current value at 150.85 USD is 0.13% and 0.02% less than the 50 days and 20 days moving averages, respectively. The current price of Ethereum is lagging both averages, and it hints at the upcoming struggle. As per our prediction, there may not be any unprecedented significant movement in ETH's price movement in the next couple of days.