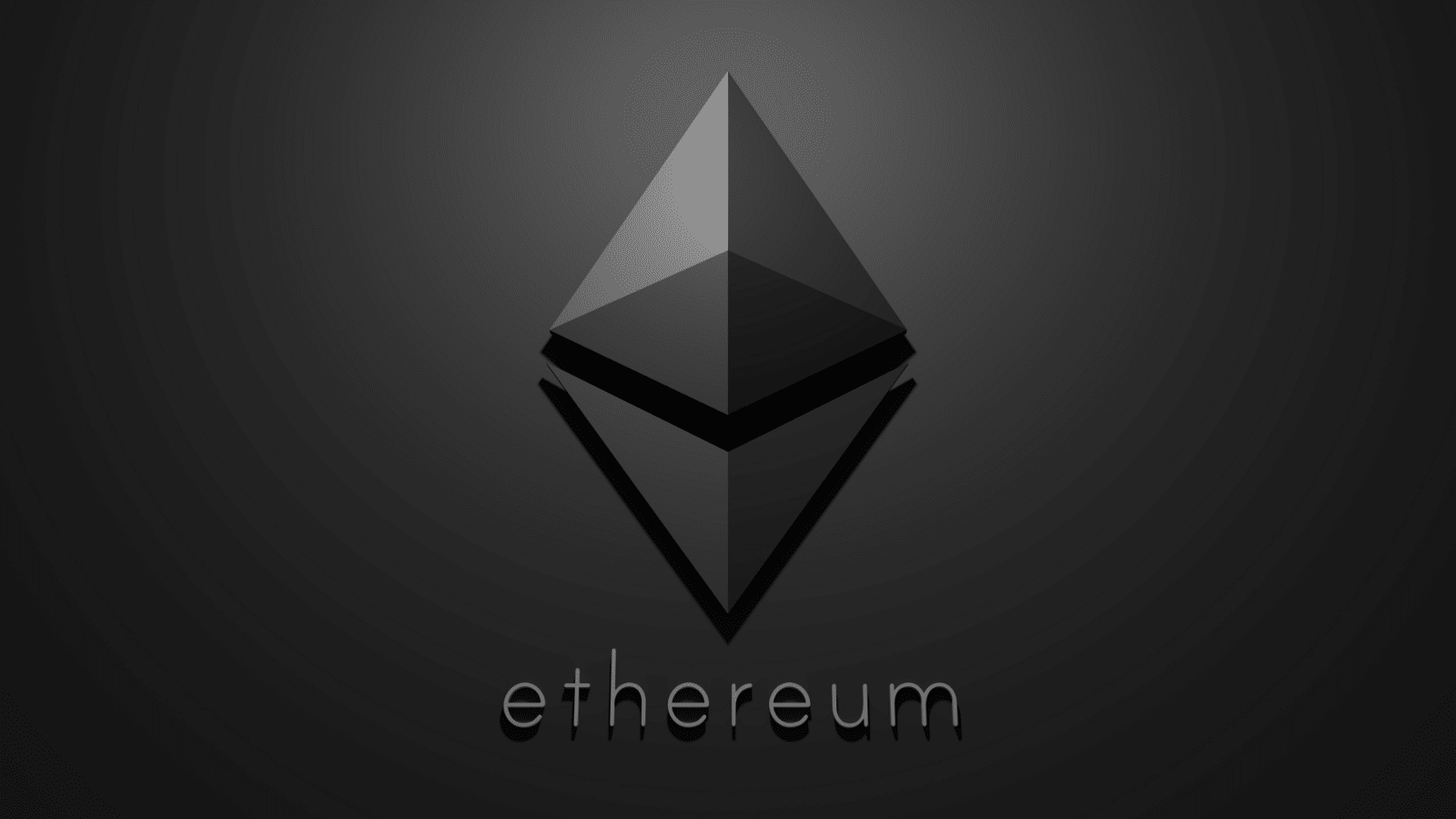 ETH's last week's 6.22% decline in the value could not deter its strong market image
It may take a little longer to recover; the next resistance may fall at $155.19
Ethereum (ETH) has been rising since November 25, but it is yet to make a significant gain that can suffice to push the value near the weekly high. Over the last week, the ETH coin has lost 6.22%, and the price has now reached 152 USD from 162 USD.
ETH/USD Price Chart (5-Day):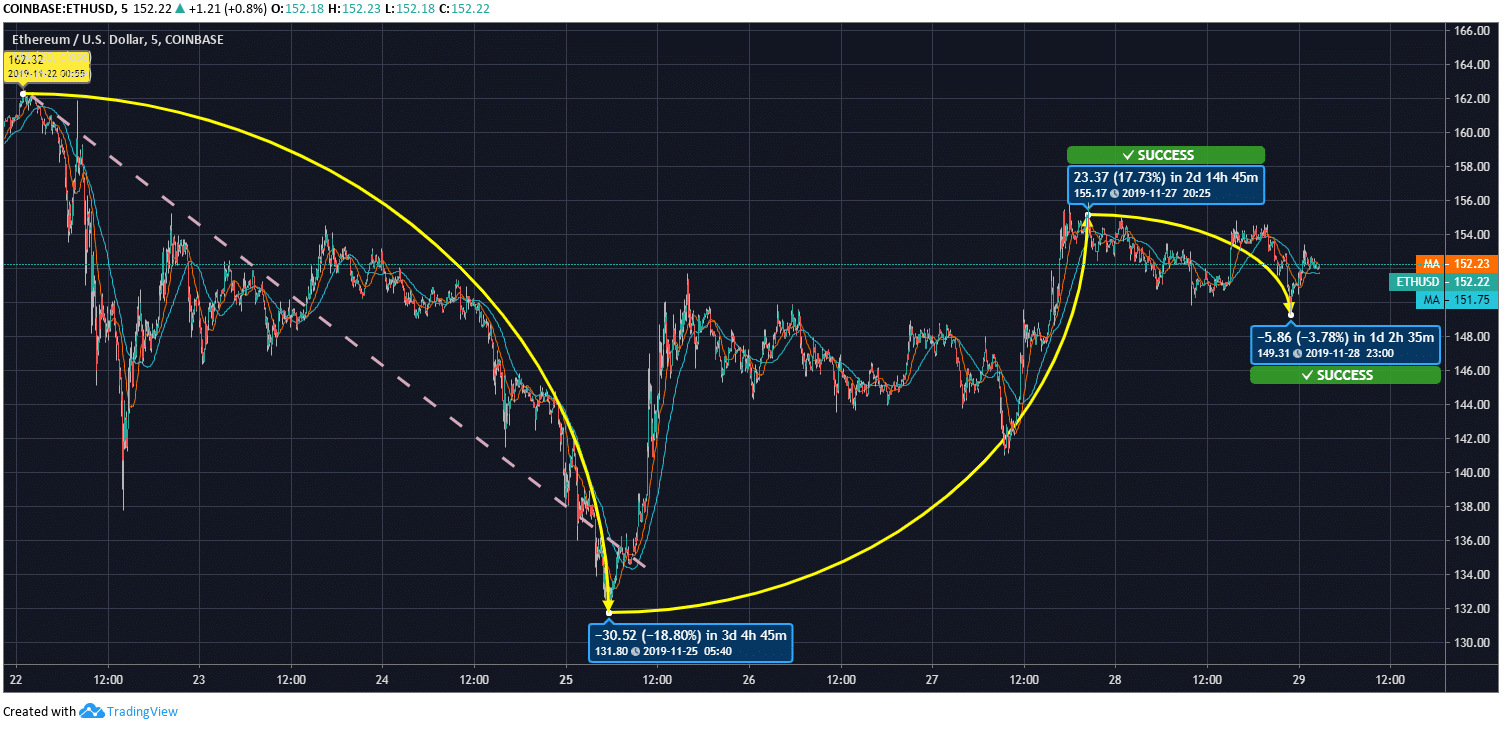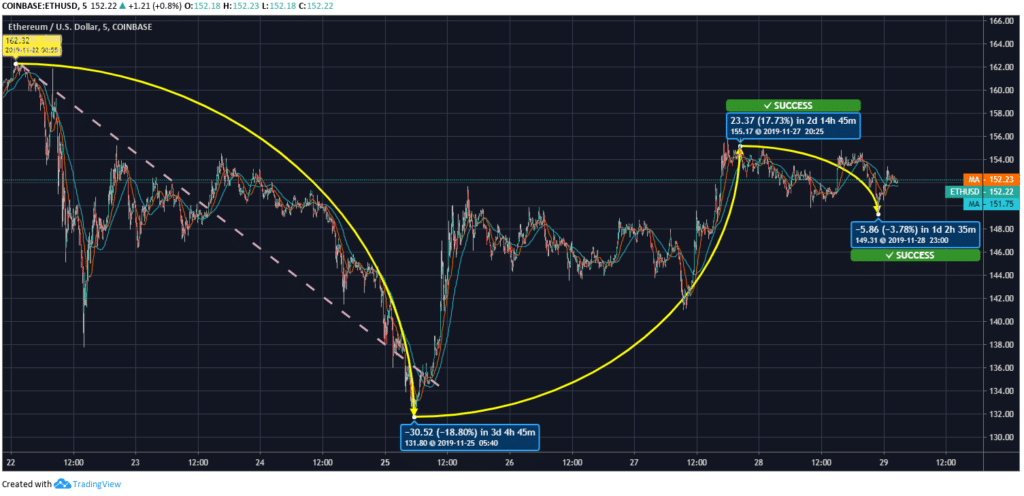 Ethereum was being traded at 162.32 USD on November 22, and over the next three days, it lost 30.52 USD to be placed at 131.80 USD. It was followed by a 17.73% hike that added 23.37 USD, and through this hike, ETH coin scaled as high as 155.17 USD by November 27. The last variation happened between November 27 & 28, and in these 24 hours, Ethereum lost 3.78% value to reach 149.31 USD. The current price of ETH now roams around 152.22 USD.
Ethereum Price Prediction:
The market cap on November 22 was 16.327 billion USD, and now it has increased to 16.580 billion USD. It shows that Ethereum's market perception has managed to improve despite this week's initial struggle.
ETH's 20 days MA is now at 152.33 USD, and it's 50 days MA stands at 151.75 USD. The current value of Ethereum is at 152.22 USD, which is 0.30% more and 0.07% less than the 50 days and 20 days moving averages, respectively. Ethereum may see the next halt at 155.19 USD.